Last updated: December, 2023
PUBG Items & Skins
In PlayerUnknown's Battlegrounds players can equip cosmetic items also known skins that can be equipped in-game. Currently clothing skins is the only type available, but it is expected that weaponskins will be introduced at a later stage.
Skins can be acquired by:
Buying cases/crates for Battle Points earned by playing the game.
Buy cases and keys from the steam marketplace.
Open cases from third-party PUBG Case Opening Sites.
Trade skins using PUBG Trading Bot Websites.
Trade skins and items with other players.
Try your luck and win skins on PUBG Gambling Sites.
Check out all PUBG skins, items, sets, cases and crates over at PUBG Showcase.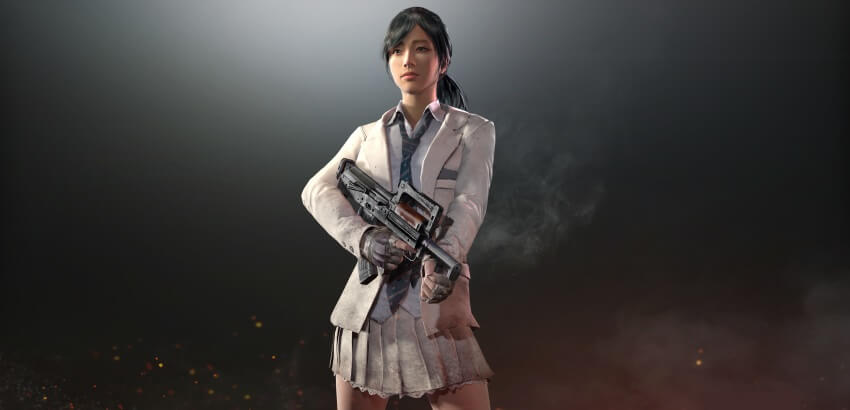 PUBG Skins: Limited Edition White School skin set from the GAMESCOM INVITATIONAL CRATE.
How does Skin trading sites work?
There are two types of PUBG Trading Sites:
Trading Bot Sites: The most popular way of trading skins. These sites use trading bots to exchange skins between the user and the website. Most of these sites have a 5-2% trading commission.
Player Trading: Sites where users can list their own trades and offers. Two users are then able to make a safe trade without involving a third-party site.
Why should I use a PUBG Trading Bot?
Using a PUBG Trading Bot Site is the easiest and most efficient way of trading your PUBG skins. Most Trading Bots usually have a 2-5% commission on all trades, but this is without a doubt worth it. With a trading bot you will have your new skins in your inventory in matter of seconds after making a trade, fast and easy!
Here is how you do it:
Visit a recommended Trading Site from our list.

Login to the site using your Steam Account. (This is completely safe, you only share your public steam information.).

Setup your trade link/url. Can be found here.

Select the PUBG items you would like to trade from your inventory.

Select the items from the bot's inventory that you'd like.

Proceed with the trade by clicking the trade button.

The site is now processing your trade request. This normally takes from 5 to 30 seconds.

You should now have received a steam trade offer from the site.

Confirm exchange via Steam. You might have to confirm the trade using your Steam mobile authenticator.

Trade complete, enjoy your new skins!